Watch the Interview between Mary Jo Irmen and the Late Great Best Selling Author, R. Nelson Nash
Click the button below to purchase the rest of the Farm Finance Conference videos.
Becoming Your Own Banker
Written in layman's terms to describe the power and usefulness of dividend-paying whole life insurance. This in-depth manual provides a roadmap to becoming your own banker and will likely change the way you think.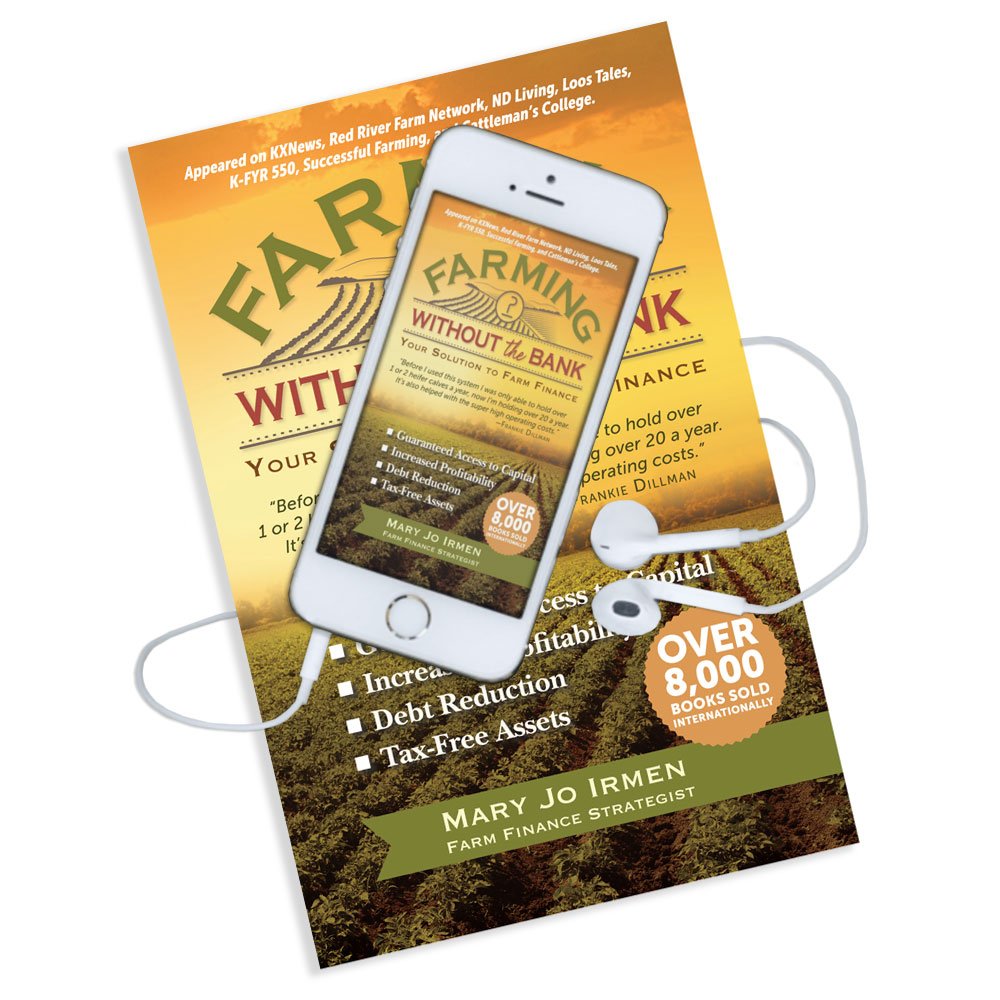 Farming Without The Bank
Audio Book Available
Now it's easier to take the book with you and learn the steps YOU need to take for your future.