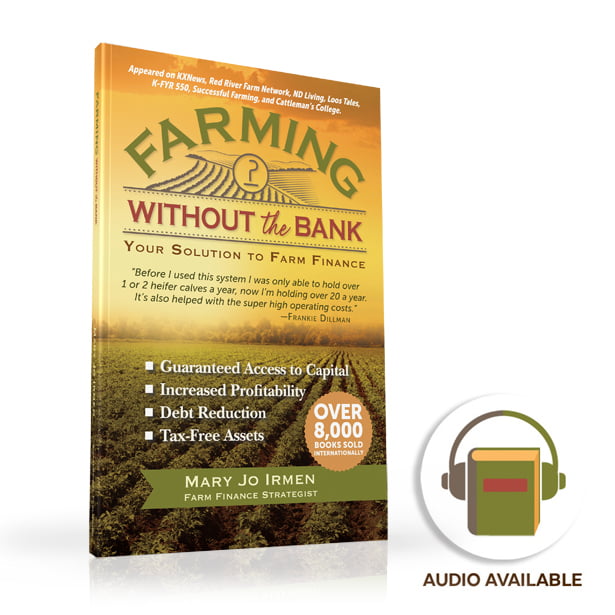 How you'll find hope:
Never having to prove yourself to the bank again for a loan…
Stopping interest from going the bank and keeping it for yourself…
Removing the banks name from your "paycheck"…
You are never too old to get started…
How you can take over the farm without ever having to borrow money from the bank…
Passing on your legacy you've worked so hard to build…
And much more!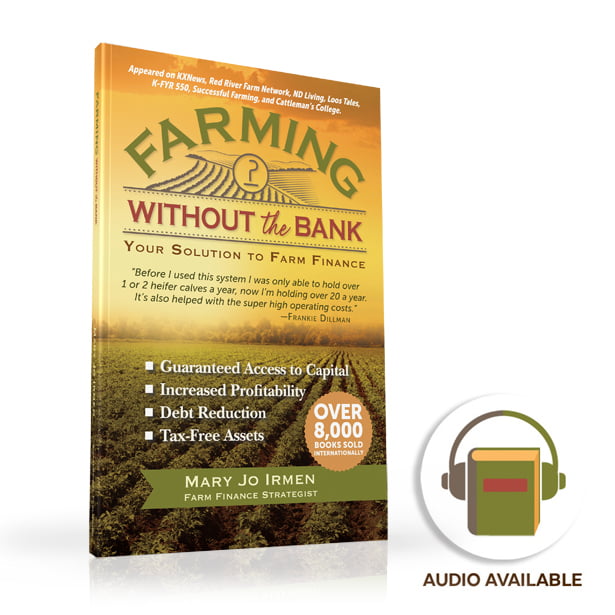 You Will Discover:
How you can have your money working for you while you are out working hard to keep the business going.

Why today's financial planning isn't working and leaving people broke.

Why you should own the bank and be the banker.

A system that offers liquidity, control, and guarantees.

A simple tried and true system that has been working for 150+ years.

Why using cash has a true cost no one talks about.

How you can create a pool of money you have access to for any reason, without question.

Many more beliefs we once thought to be truths, are revealed not to be so.

Grab this 138 page book and enjoy the journey.
"This book illustrates why I have been upside down with my finances all my life!

My thinking was upside down!

Banks don't rule my life anymore and I am happy to tell people they are wrong and need to buy this book. By waiting you are wasting money."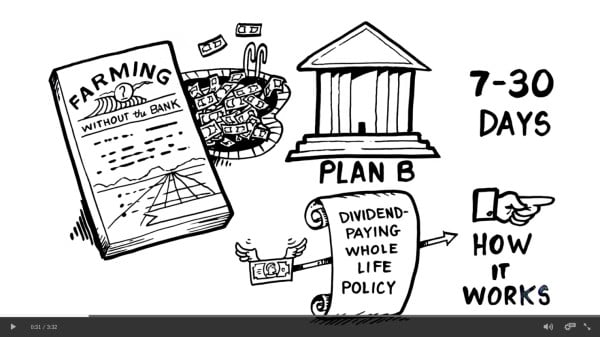 How It Works in 3.32 Minutes!
Get an instant crash course on how you can create your plan B and free yourself from the banks.
Plus, get weekly access to Mary Jo's podcast!
Hear from Farmers and Ranchers…
About working with Mary Jo: "But again – thank you for all you do for us and all your patience and kindness in dealing with us (me) ? we couldn't do it without you!"
Naleta
"I called Mary Jo and we 'hit the ground running' so to speak. Looking back, I know I saved myself a lot of time and headaches. My policy is doing exactly what Mary Jo said it would and it's the best thing I've ever done for my financial setup."
Todd W.
"I read your book Farming Without the Bank in one sitting the day I received it in the mail. And it has been stewing in the back of my mind since I finished it."
Mandy Thomas
"I decided to work with Mary Jo after reading the Farming without the Bank book…. My previous insurance agents, once they sold us the policy, they disappeared off the face of the earth…and after learning from Mary Jo how those policies actually work, now we know why!"
W. K.
"This book illustrates why I have been upside down with my finances all my life! My thinking was upside down! Banks don't rule my life anymore and I am happy to tell people they are wrong and need to buy this book. By waiting you are wasting money."
Larry Travnicek