Home
PROVIDING HOPE FOR
YOUR FARM AND FUTURE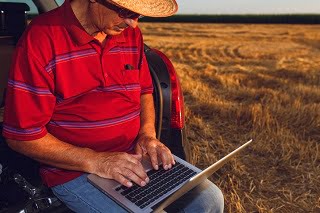 Take Control
It's time to do what others are not doing, control the banking function of their lives. Next time an opportunity arises you will be ready to jump on it because you will be in control – you WILL be the banker.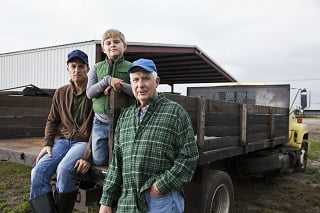 Gain Freedom
Give yourself permission to have the financial freedom and dreams you wanted when you started your operation. Freedom to create a business like those you admire with the values that are important to you.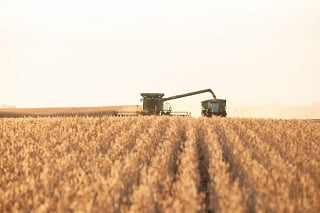 Plan Ahead
Don't be rattled by the outside world during uncertain times. Have peace of mind knowing you have built a strong foundation for financial freedom today, during retirement and created a legacy for your loved ones.
Farming Without The Bank
Written by the author of the Best Selling Finance book, "Life Without The Bank"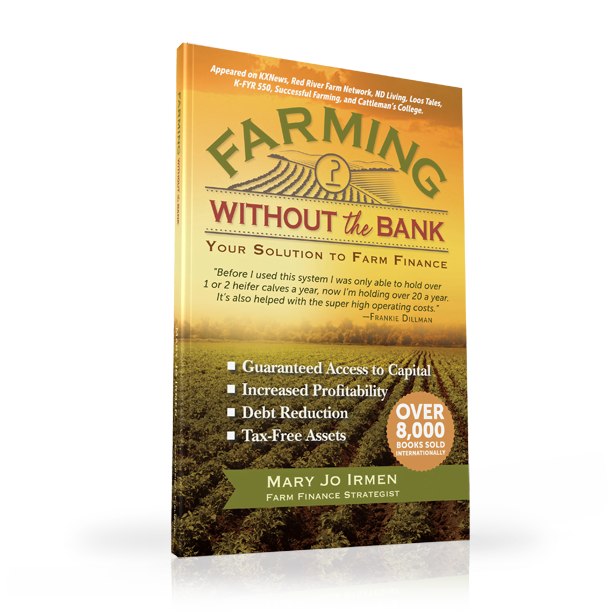 How you'll find hope:
Never having to prove yourself to the bank again for a loan…
Stopping interest from going the bank and keeping it for yourself…
Removing the banks name from your "paycheck"…
You are never too old to get started…
How you can take over the farm without ever having to borrow money from the bank…
Passing on your legacy you've worked so hard to build…
And much more!
"It's easy when you stop making it so hard."
Build Generational Wealth
America is losing. We are losing farmers and farm families all too often. Our industry is losing generations of young people because they don't want to farm. The truth is, it's not because they are lazy, it's because they see the cash-flow struggle, and they don't want to live that way. Parents tell me they hope their kids DON'T farm because it's a lot of work for little pay.
The struggle is real. One day it's glorious, and the next could be the day that wipes it all away.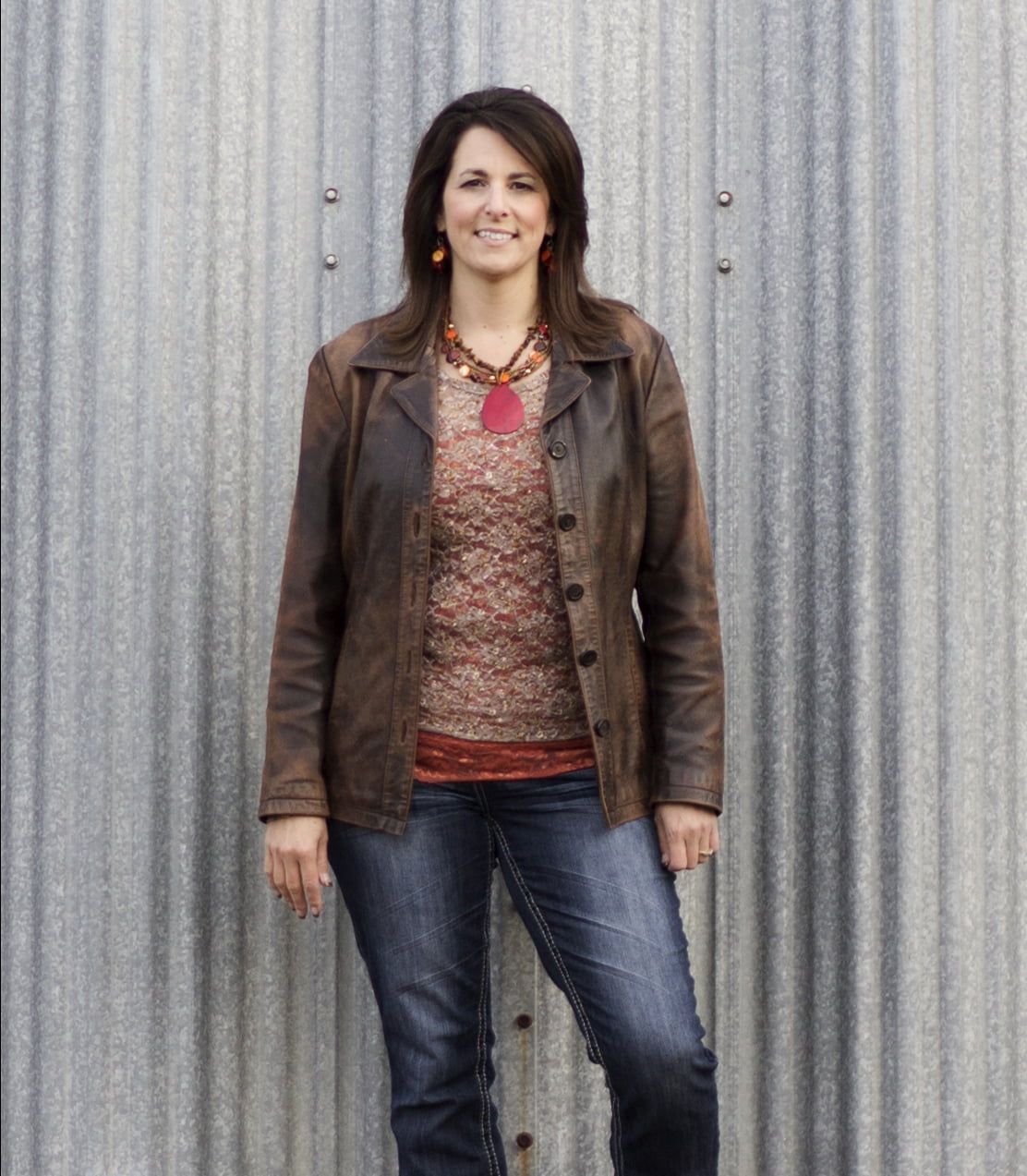 Meet Mary Jo
​It was never my intent to teach the world about the Infinite Baking Concept much less write two books. However, sometimes in life things find you and in the 2008 the stock market crash lead me to the Infinite Banking Concept. Even before 2008, I was never happy with investing and giving up access to my money let alone the risk. 
When I stumbled across this I was pretty sure it was illegal and everyone was going to jail. However, it intrigued enough to read six books in five weeks on the subject. I was amazed at what I found, how could this be legal? Even the state insurance website said it was legal to borrow from a life insurance policy.
That was all I needed, FiscalBridge, LLC was born then and there.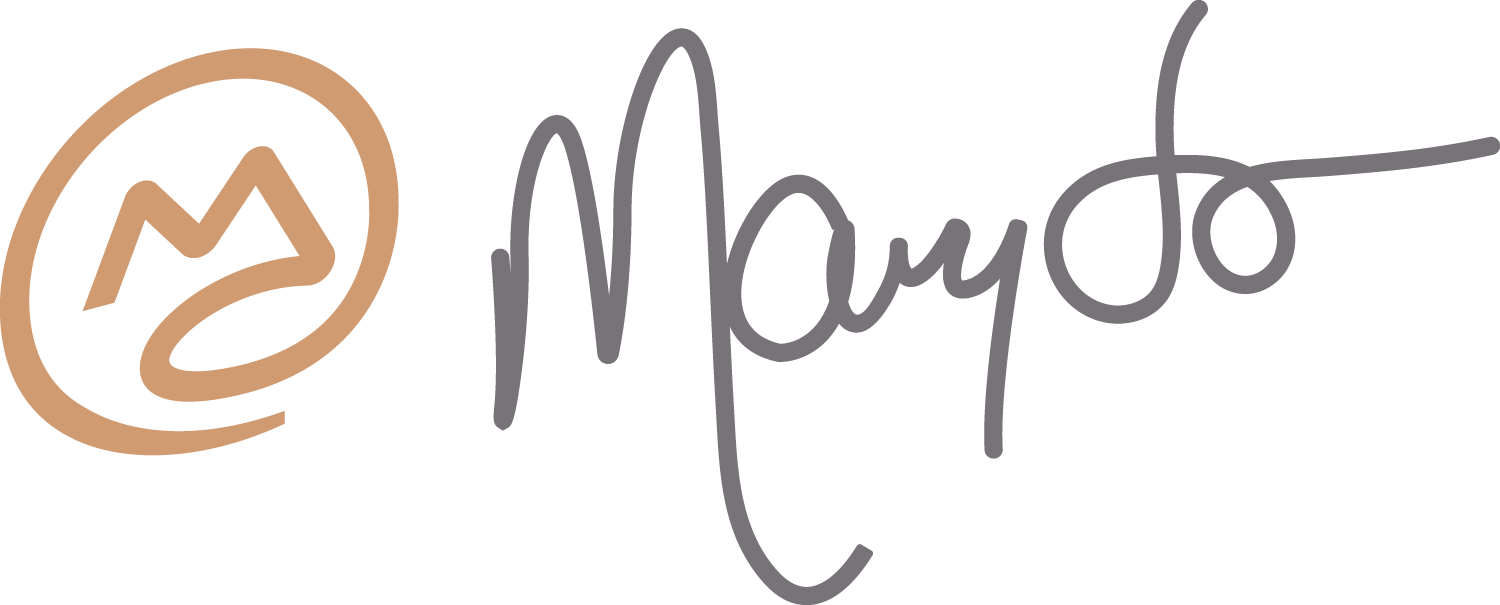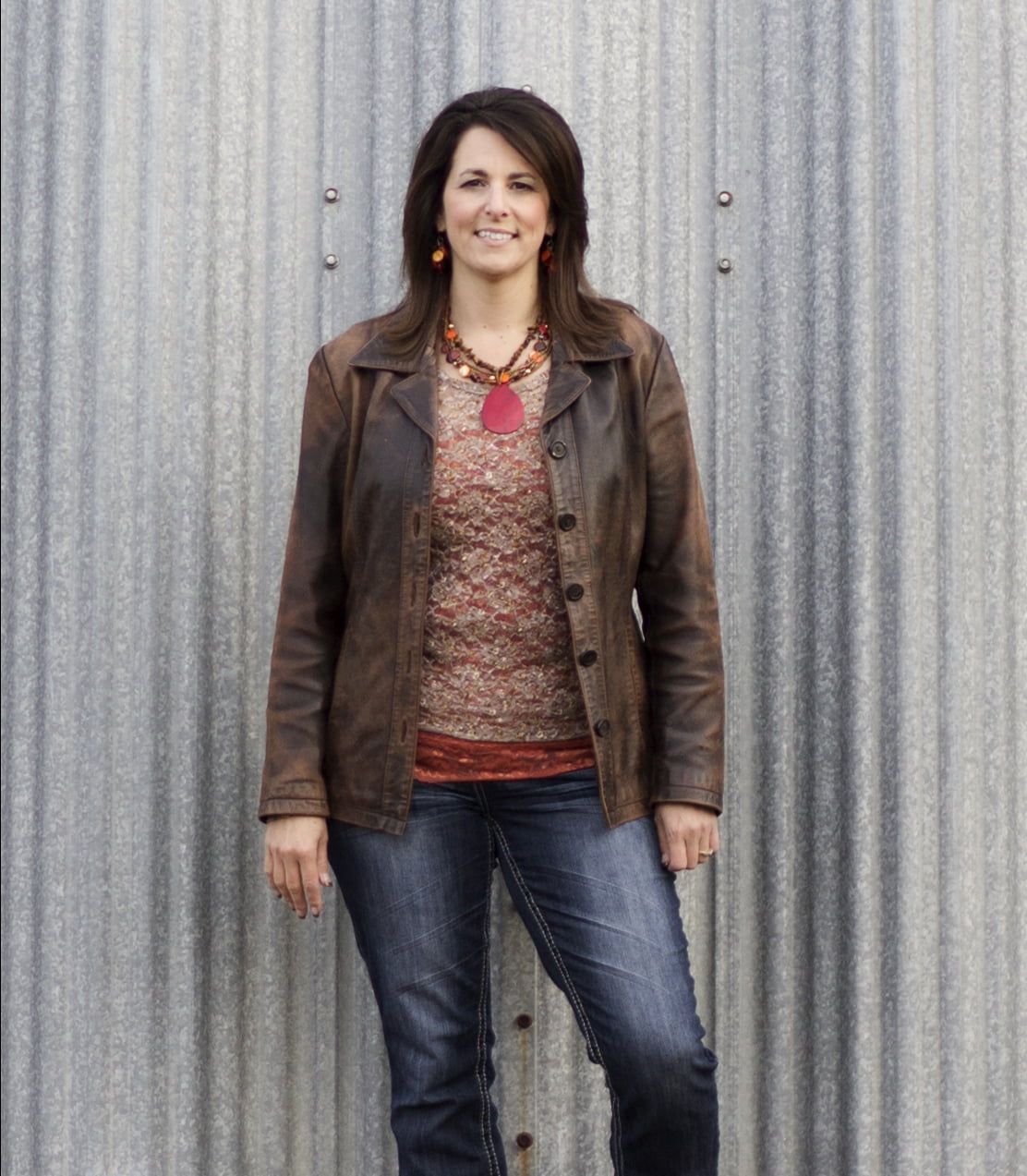 "This book illustrates why I have been upside down with my finances all my life! My thinking was upside down! Banks don't rule my life anymore and I am happy to tell people they are wrong and need to buy this book. By waiting you are wasting money."
Larry Travnicek
About working with Mary Jo: "But again – thank you for all you do for us and all your patience and kindness in dealing with us (me) ? we couldn't do it without you!"
Naleta
"I decided to work with Mary Jo after reading the Farming without the Bank book…. My previous insurance agents, once they sold us the policy, they disappeared off the face of the earth…and after learning from Mary Jo how those policies actually work, now we know why!"
W. K.
"I read your book Farming Without the Bank in one sitting the day I received it in the mail. And it has been stewing in the back of my mind since I finished it."
Mandy Thomas
"I called Mary Jo and we 'hit the ground running' so to speak. Looking back, I know I saved myself a lot of time and headaches. My policy is doing exactly what Mary Jo said it would and it's the best thing I've ever done for my financial setup."
Todd W.
Learn from Mary Jo
Book Mary Jo as a keynote speaker for your next event!
Inspire attendees to change their financial story by having Mary Jo speak at your next event. Choose from keynote addresses, workshops, and breakouts to make your next event stand out and provide valuable resources for your audience.